Extensive assessment of your IT and Business Technology Environment
Extremely effective and streamlined process to analyse and benchmark your IT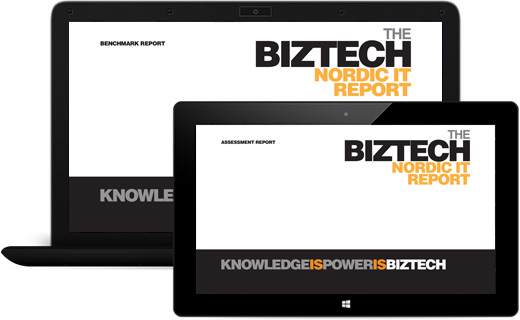 Effective Execution
Our highly standardized method in a two-hour meeting.
And just 48 hours later we'll deliver high-quality reports.
Concrete Business-Driven Results
Comprehensive assessment of your existing Business Technology and IT environment. Assessing business supporting advantages and potential development needs. Documented in a compact and visual BT Monitor Assessment Report ©
Comparison against your chosen reference group
An opportunity to benchmark your current situation and development plans against chosen reference group or pairs with a detailed BT Monitor  Benchmark Report ©
Listen to what your colleagues think
Report Overview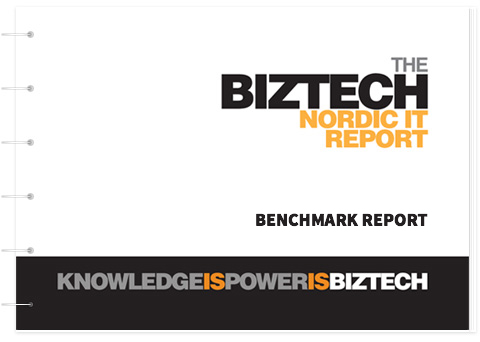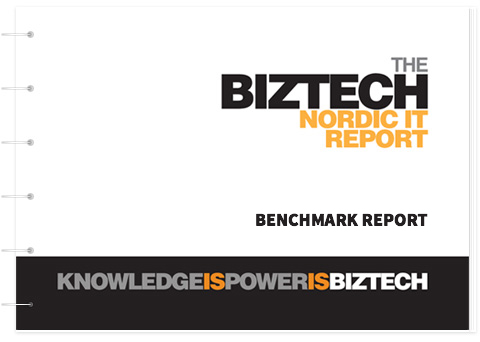 BT Monitor Benchmark Report
Detailed analysis of organisations' IT environments' current state, challenges, technology and vendor selection plus planning and development project prioritization.
About 100-pages report based on Biztech International's unique information database consisting of detailed ICT- and Business Technology-related information from hundreds of organizations in the Nordic countries
Solution areas covered in the report include :


Applications & Solutions

Solution Map of your most important business solutions
Financial Control
Customer Relationship Management (CRM)
Web Services
Processes and Resource Management (incl. ERP and HRM)
Business Intelligence
Messaging & Collaboration

IT infrastructure

PCs and Workstations
Business Mobility
Systems
Data communication and Networks
Printing environments

Each of these solution areas are analyzed from 3 angles:
1) Maturity assessment
2) Functionality assessment
3) Solutions, systems and technologies
IT Services
IT Service Management
Workstation Management
Systems Management
Mobile Device Management
Network Management
User support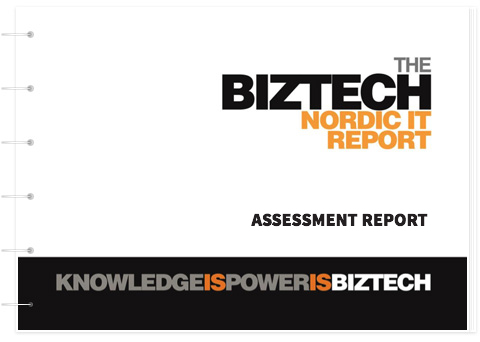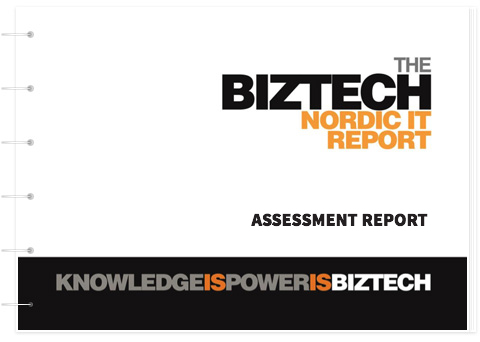 BT Monitor – Assessment Report©
A 25-page summary of the answers, assessments, views and strategies that were recorded during the customer interview covering:

Business alignment of the present IT environment, applications, solutions and services
Maturity analysis for all solutions areas including respective development projects
"Pain or gain" index combining both the total value of solutions for your business and the need for its' development. Index is based on maturity, functionality and satisfaction.
IT services production model
Business Intelligence
BT Roadmap summarising all development projects in a single, time lined view
Business Technology Monitor Benchmark 2013
Business Technology Monitor Benchmark 2013
Let's talk!
We have in-depth knowledge of the IT environments and development priorities of large and mid-sized organizations.  Our experienced consultants meet and interview more than 1.000 CIOs annually.  We have unique insight and intelligence of solutions, applications, services and infrastructure in use.
We meet with over 1000 CIO's every year

We operate in the Nordic countries and are expanding fast

Our consultants have an average of 20 years of ICT experience
Key Contacts
Biztech International
PETRI VAHVELAINEN

Chairman of the Board

Petri.Vahvelainen@biztech.pro

+358 500 675 530

ILMARI NYSTRÖM

Managing Partner

Ilmari.Nystrom@biztech.pro

+358 400 448 271